IMAGINE...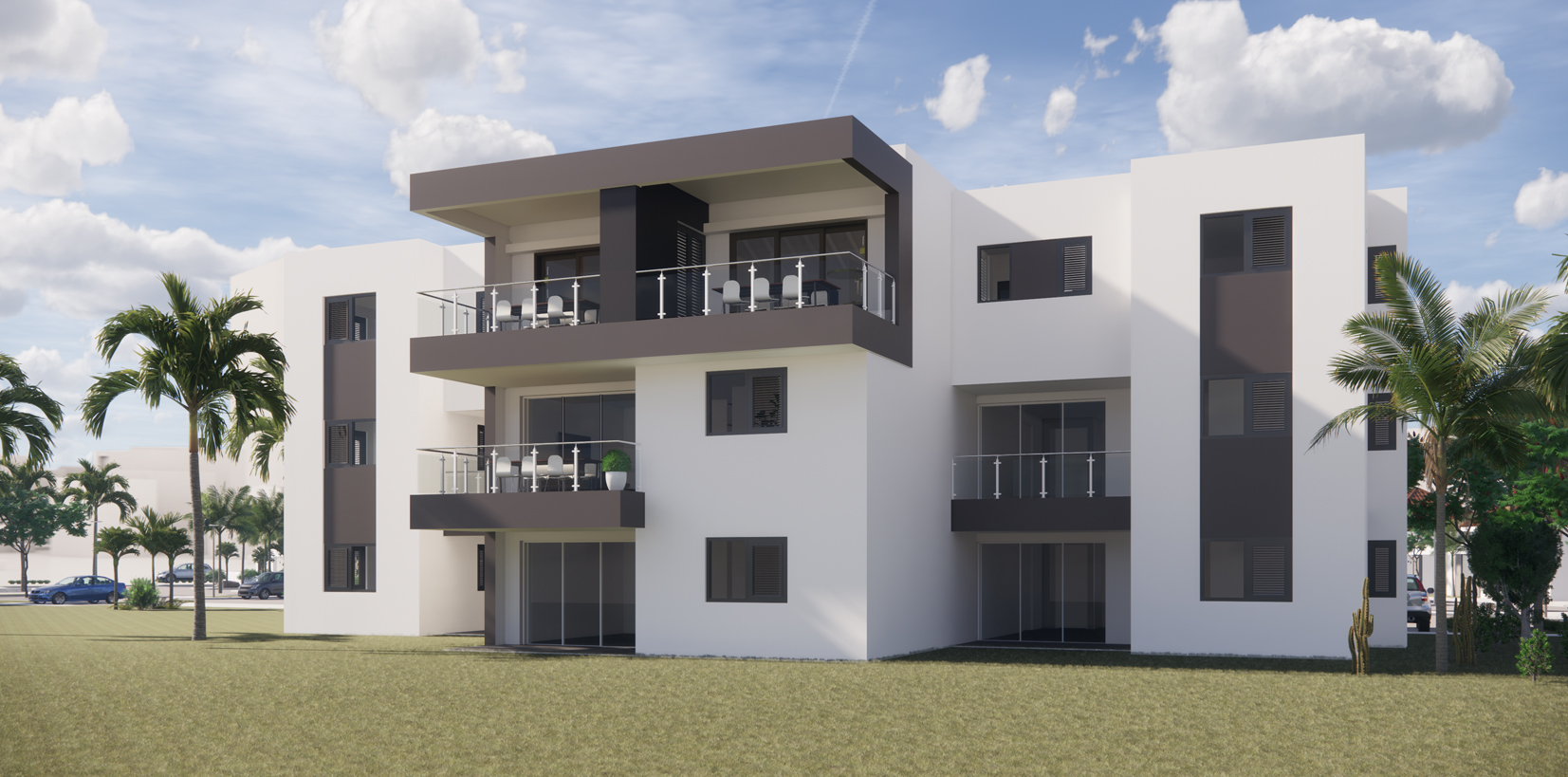 Imagine being the pioneers settling on the higher level at the entrance of the North Eastern part of Curacao. The first to own one of the beautifully designed houses and apartments overlooking the grounds of Koraal Tabak with a distant view of Sint Joris Bay. Are you a pioneer?
Dictionary: pi·o·neer /ˌpīəˈnir/ a person who is among the first to explore or settle a new country or area.
I used to live in Santa Catharina. At sunrise, I would take a walk with my Labrador James and golden retriever Elvis in Koraal Tabak. In the outstretching grounds of the former tobacco plantation nature wakes up while the sea breeze gains its cooling strength. Many times, I stood at the high point of the entrance and imagined the immense potential of these terrains for development. I could see beautiful architecture, oasis-like parks for gathering and recreation, and stretches of beach at the shores of Sint Joris Bay. It did not surprise me at all that the family that owns this magical piece of our island, has exactly the same dreams and vision. In the coming 15 years, they will invest extensively and transform these historic grounds into a rural living area that embraces its natural structure by carefully planned development for living, working and recreation.
First point of order: the entrance enclave that will arise in 2021; Porta Kurá Bunita. Only real pioneers will settle down here. To be the first, but most certainly not the last, to enjoy the meditative sunrises over Koraal Tabak.
GONNEKE VAN DEN KIEBOOM
Tags: Pioneering