Porta Kurá Bunita
Imagine...
Standing on the hill side of Koraal Tabak plantation, Curaçao's North Eastern coastal estate. Here the sea breeze flavors the air with the Passat winds that kiss the shore. As its name suggests, this area was originally exploited as tobacco plantation and later served for growing crops and keeping cattle. Imagine these historic grounds transforming into a rural living area that embraces its natural structure by carefully planned development for living, working and recreation.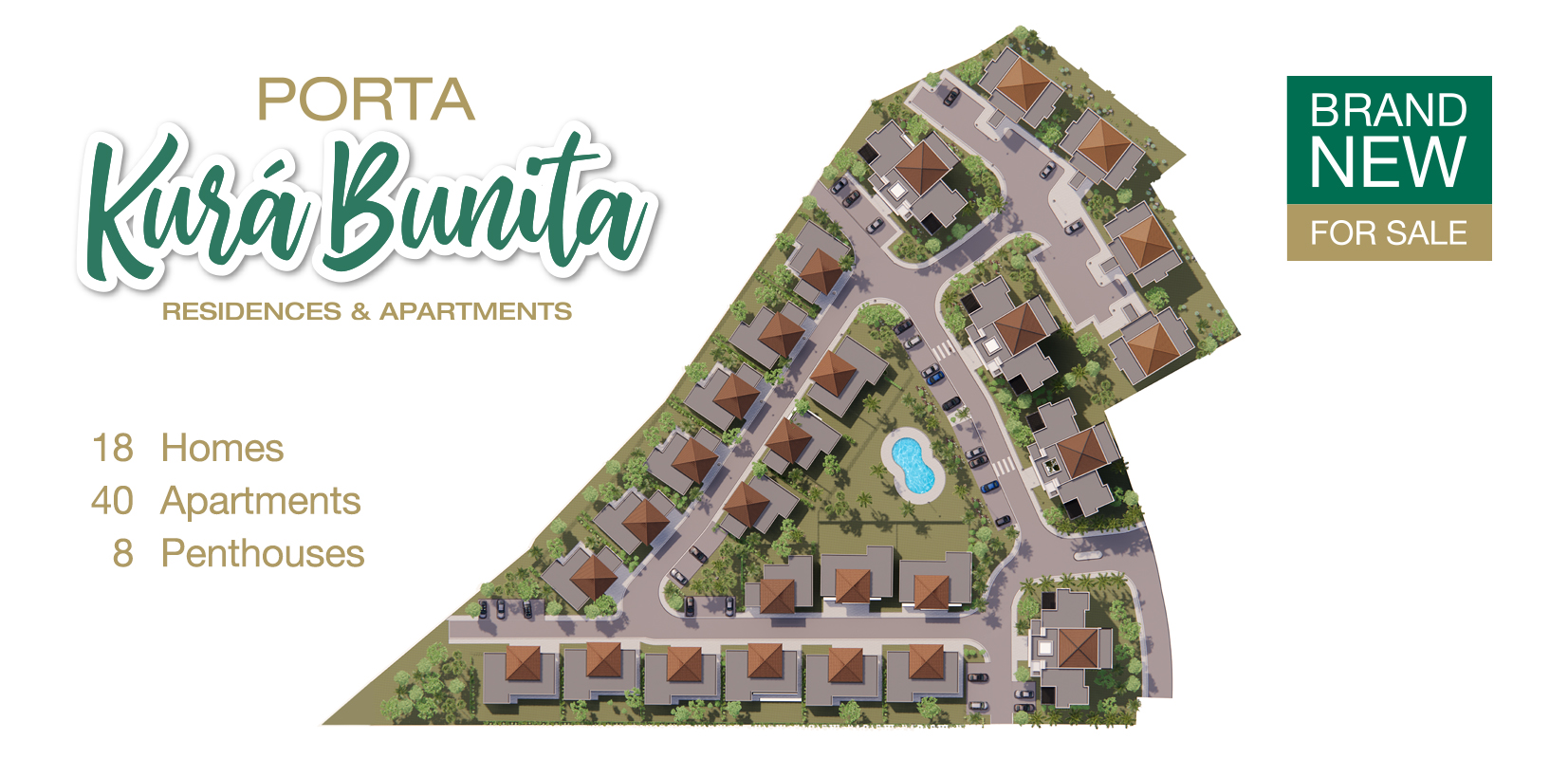 Porta Kurá Bunita
Imagine being the pioneers settling on the higher level at the entrance of the estate. The first to own one of the beautifully designed houses and apartments overlooking the grounds of Koraal Tabak with a distant view of Sint Joris Bay!

Porta Kurá Bunita is a gated community that holds 18 homes, 24 apartments and 8 penthouses designed by the renowned architecture of Studio8 to accommodate convenience and privacy, on beautifully landscaped properties. Detailed floor plans are available online as well as the registration form to make sure you are the first to receive relevant information about release dates and buying opportunities.